Crinkle Shredded Paper - Made in South Africa
Wether you are gifting for a special person or occasion or packaging products for your e-commerce business, you need that WOW factor. Our locally prodiced crinkle paper is the perfect way to add that extra something to your project.
Frequently Asked Questions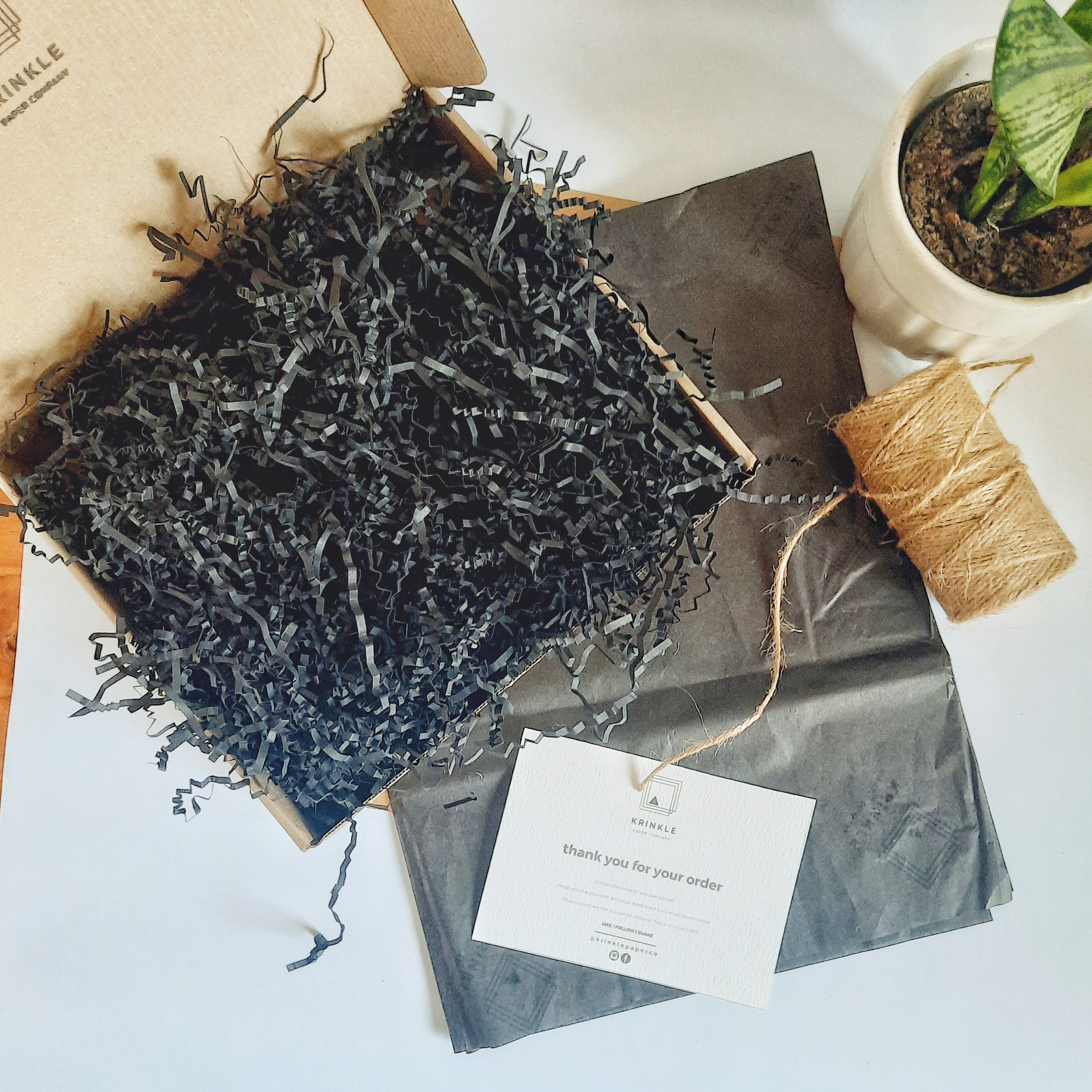 Do you offer bulk/wholesale pricing?

Yes.  We offer 2.5kg and 5kg options on most of our products.  If you  would like to become a stockist, you can sign up here
How much crinkle paper will I need?

A 500g bag of shredded paper can fill roughly 10 boxes 30x20x5cm.

How much you end up using depends on the overall look you want and and padding required for your package. 

If you are unsure, send us an email with your box sizes and we will do a test for you.
Do you have a store I can visit?

Nope.  All our sales are via our online shop -shop now
Is your crinkle paper environmentally friendly?

Yes! We offer reusable, recyclable and biodegradable options and source PEFC & FSC certified paper unless otherwise specified on the listing. This allows you to maintain your environmental responsibility to your customers. Where our packaging is not biodegradable we ensure your shipment is carbon offset by making a donation to a carbon offset project through Ecocart.
Got a different question?